Titanomachy Album CD
£

10.00 On Sale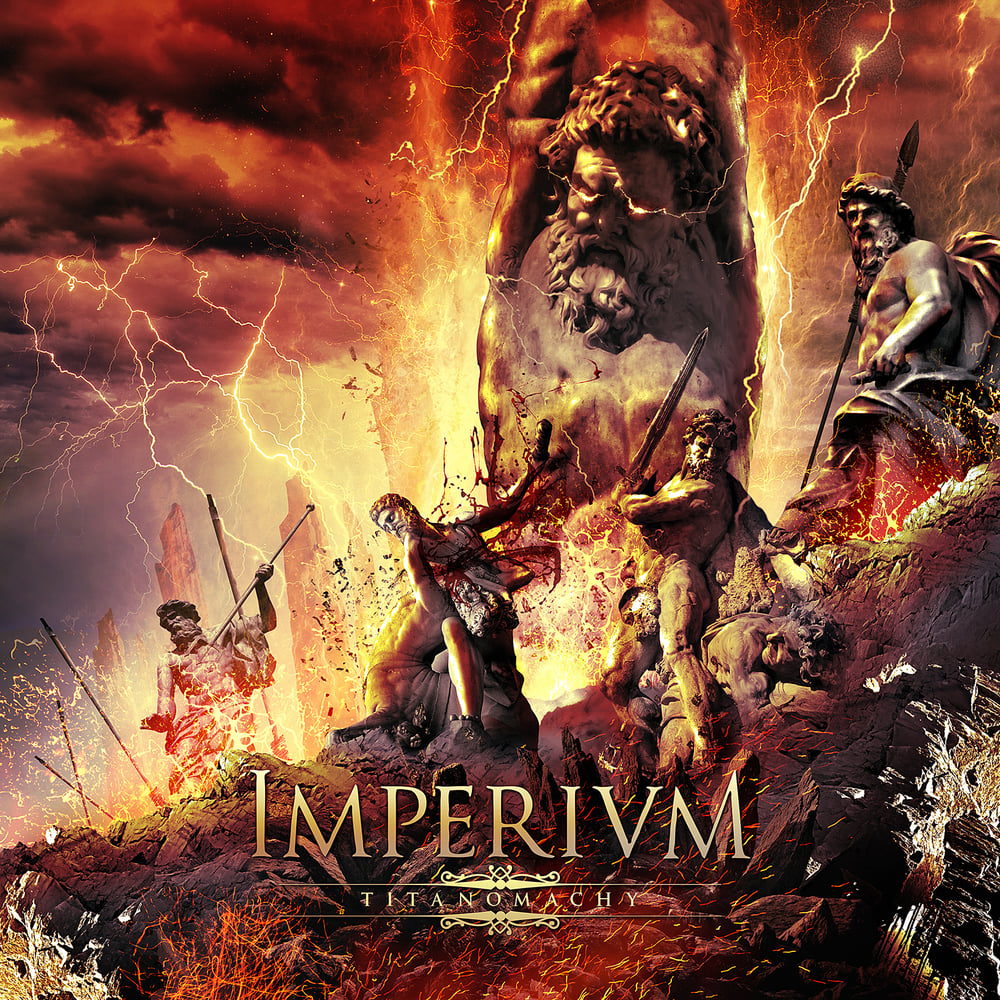 The brand new album from Imperium! 12 glorious tracks and over 42 minutes of punishing death metal, delving deep into Ancient Greek mythology and lore.
Comes with a stunning full booklet, with unique art pieces for every page.
1. Othrys
2. Castrate the Father of the Sky
3. Beast from Beneath
4. Descend Abysmal Void
5. Ingurgitate the Traitor
6. Into the Abode of the Dead
7. The Unseen One
8. Skies that bear Thunder
9. Phlegethon Rising
10. Minos
11. Neither like Gods nor Men
12. Titanomachy
Imperium is:
Doug Anderson - Vocals
Mike Alexander - Guitars
Produced, mixed and mastered by Chuck Creese at Chuck Creese Recording Studio
Bass, percussion and programming by Chuck Creese
artwork and layout by Remedy Art Design
All music and lyrics by Imperium
Guest guitar solos on 'Minos' by Gianluca Ferro and Mike Barber
DISCLAIMER:
Please give around 2 weeks for your item to arrive! We both have full time jobs, and there may be some delay in shipping dependant upon our schedule. Thank you for your support!
Share